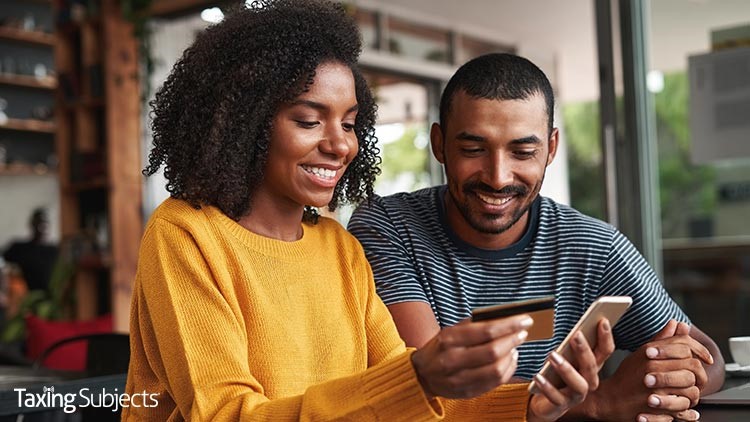 It's National Tax Security Awareness Week!
It's the first day of National Tax Security Awareness Week, and the Security Summit is kicking off the festivities by focusing on the dangers of online shopping.
The Security Summit was founded in 2015 by the Internal Revenue Service, state tax agencies, and private members of the tax industry to help taxpayers and tax professionals protect their data from tax-related identity theft scams.
National Tax Security Awareness Week is one of the Summit's annual outreach campaigns. From December 2 to December 6, Security Summit partners will post data security tips on their websites and social media, focusing on a different topic each day. Here's the itinerary revealed by the IRS in mid-November:
Day 1: Protect personal and financial information online
Day 2: Learn to recognize phishing emails and phone scams
Day 3: Create strong passwords to protect online accounts
Day 4: Recognize clues of identity theft
Day 5: Tax professionals should review their safeguards
Not by accident, the first day of National Tax Security Awareness Week coincides with the start of the holiday shopping season.
IRS Warns Taxpayers about Cyber Monday Grinches
As the IRS notes in today's press release, Cyber Monday is one of the busiest online shopping days of the year. That means identity thieves will try to take advantage of people who are caught up in the excitement of finding the perfect deal on holiday gifts.
For those not familiar with phishing scams, fraudsters reach out to potential victims via phone, letter, or email, impersonating a trusted source, like a government agency, online retailer, or business contact. While the content of these messages can vary, fraudsters basically want to trick victims into providing personally identifiable information (PII) that can be sold on the Dark Web or used to apply for loans and credit cards.
Since the best security software in the world won't protect you if you volunteer your PII, it's absolutely essential that you develop data-security habits when surfing the Internet. That's where the Security Summit comes in.
To give you an idea of where to start, the Summit put together these online security tips for Day 1 of National Security Awareness Week:
Shop at sites where the web address begins "https;" the "s" is for secure communications over the computer network. This is an added layer of protection when sharing credit card numbers for a purchase. Note: scam sites also can use "https," so shoppers should ensure they are shopping with a legitimate retailer.
[Do] not shop on unsecured public Wi-Fi. This helps to prevent thieves from eavesdropping. Instead, use secure home Wi-Fi with a password.
Use security software for computers and mobile phones, and keep it updated. Make sure anti-virus software has a feature to stop malware and there is a firewall that can prevent intrusions.
[Do] not hand out personal information. Phishing scams, imposter emails, calls and texts are the number one way thieves steal personal data.
[Do] not open links or attachments on suspicious emails.
Use strong, unique, yet easily remembered passwords are safest for online accounts.
Use two-factor authentication whenever possible. Many email providers and social media sites offer this feature to help prevent thieves from easily hacking accounts.
Back up files on computers and mobile phones. A cloud service or an external hard drive can be used to copy information from computers or phones.
Tomorrow, the Security Summit will focus on identifying and avoiding phishing scams. Check back with us to get the latest National Tax Security Awareness Week information.
Source: IR-2019-185; IRS Tax Tip 2019-168